Is Therapy Right for You? | Counseling Hollywood FL
Categories: Therapy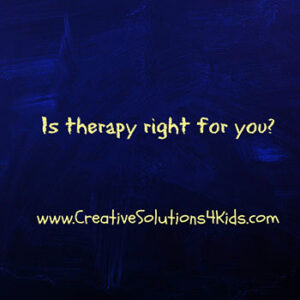 We all go through difficult times in our lives- stress from work, depression, loss of a loved one, anxiety, marital problems, divorce, trauma, etc.,- and for the most part, we are able to cope with these issues on our own. When those difficulties begin to affect our lives in detrimental ways- whether socially, mentally and/or physically, it may be time to seek professional help.
Sometimes the love and support you receive from your family and friends may not be enough, and at times, it may be easier to talk about your feelings with someone you do not know on a personal level. Therapists are trained to be objective and can become your sounding board for any issues you may be experiencing. They can also provide you with beneficial therapeutic tools to help you cope with your difficulties.
There are so many different types of psychotherapy (therapy for short), and choosing the right therapist may seem like a daunting task. Feelings of embarrassment or the stigma attached to seeking professional help may prevent some people from obtaining the assistance that they need. But don't let those issues hinder you from getting the help that you deserve.
When looking for a therapist, do your research. Find out the qualifications of different therapists and find out what types of therapy they utilize with their clients. Most therapists use an eclectic therapeutic approach, incorporating different therapeutic models while catering them to each client's particular needs. Once you have found a therapist with an approach/approaches that you believe best suit you, make sure you feel comfortable enough talking to your therapist about your issues. The client-therapist relationship is one of the most important aspects of therapy since you will be discussing intimate and personal aspects about yourself and your life. If you feel like your relationship with your therapist is not working, know that it's okay to move on and find someone new.
The benefits of therapy are endless and once you find the therapist that is right for you, discussing your feelings will become easier as your sessions progress and your relationship with your therapist grows stronger. Remember, you are worthy of being happy, so take that next step towards helping you feel whole and balanced once again.
Alicia Emamdee, RMHCI (Registered Mental Health Counselor Intern), is the author of the YA romance novel, "Aloha Self-Esteem?" which provides ways for teen girls to improve their self-esteem. Alicia is currently working on her second novel in her self-esteem series for women in their 30s and 40s. 
If you need counseling in Hollywood FL, please call Creative Solutions 4 Kids at (954) 832-3602. To find out more about our therapists, click on the "About Us" link above.