Coping with a Chronic Illness or Chronic Pain | Therapy Hollywood, Florida
Categories: Therapy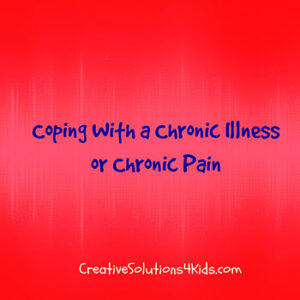 I have fibromyalgia, a chronic illness which causes extreme fatigue, overall pain, muscle stiffness and muscle weakness- just to name a few of the symptoms. Dealing with a chronic illness is no easy task, to say the least, and although there are times when I feel like giving up and falling into the deep, dark abyss, for the most part, I am able to cope well. It's taken me a few years to get to where I am today, and truthfully, it hasn't been easy, but I no longer allow my illness to consume me. I have learned ways to help me cope, and as a result, I have become better at dealing, not just with my illness, but with other aspects of my life as well. Here are a few tips that I've learned that may be helpful to you as well.
Acceptance is key. When I was first diagnosed with fibromyalgia back in 2001, I used to separate my "normal" healthy self from my "fibro" self. It was extremely difficult to see this illness as being a part of me, but once I accepted it as a part of my life, my ability to cope, especially with the really bad days, increased tenfold. My new "normal" includes my fibromyalgia and that acceptance has given me, not only peace of mind, but the strength to help me deal with my illness on a daily basis.
Stop being hard on yourself. There are times when you may have a certain task or goal you'd like to accomplish, but due to not feeling well, you just aren't able to achieve it. Stop being so hard on yourself when you're not feeling well. Take it day-by-day and learn to pace yourself. In terms of chores, do only as much as you can and rest when possible. Your house does not need to be completely perfect and neither does your life.
Don't be afraid to ask for help. Admitting you need help is not easy, but when you do need it, ask for it. Your loved ones are more than willing to you help you so accept and appreciate it when it is given.
Find an outlet for your feelings. On days when I feel extremely frustrated, I write in my journal- totally uncensored. Talking to my loved ones regarding my feelings is also quite helpful. Yoga, also helps, not just physically, but mentally and emotionally as well. Find something that works for you. Join a support group in your area or online. Seeing a therapist to discuss your frustrations can also be quite cathartic.
Say goodbye to friends who don't try to understand or show their support. Friends and family may not completely understand what you have to deal with when it comes to your illness and that's okay. Appreciate those who do show you the love and support that you deserve and need, and say good bye to friends who aren't willing to understand or accept that your illness is real.
Be thankful for all the good in your life. Instead of allowing my fibromyalgia to overwhelm me, especially on really bad days, I show gratitude for all the positives in my life. Make a list of all that you are grateful for and read them out loud to yourself on a daily basis.
Enjoy your life. My Mother's friend once told me that all I can do now is enjoy my life. That one little statement made such a huge difference because before embracing that attitude, I used to feel guilty on days that I felt well, especially if I wanted to do something fun that day. Let those feelings of guilt fall to the wayside. You have to take care of you too and it's okay if one day you just want to get out and have some fun.
Life with chronic pain or a chronic illness can be quite difficult so make sure you maintain a positive attitude as much as possible, and even though you may not have complete control over the physical aspects of your body, you do have control over your thoughts and your overall attitude. Know that as long as you stay as positive as you can and accept yourself the way you are, life will be much more enjoyable. Here's to living life to the fullest!
Alicia Emamdee, RMHCI (Registered Mental Health Counselor Intern), is the author of the YA romance novel, "Aloha Self-Esteem?" which provides ways for teen girls to improve their self-esteem. Alicia is currently working on her second novel in her self-esteem series for women in their 30s and 40s.
If you need assistance with chronic pain in Hollywood, Florida, please call Creative Solutions 4 Kids at (954) 832-3602.